news
#ThrowbackThursday – 3 November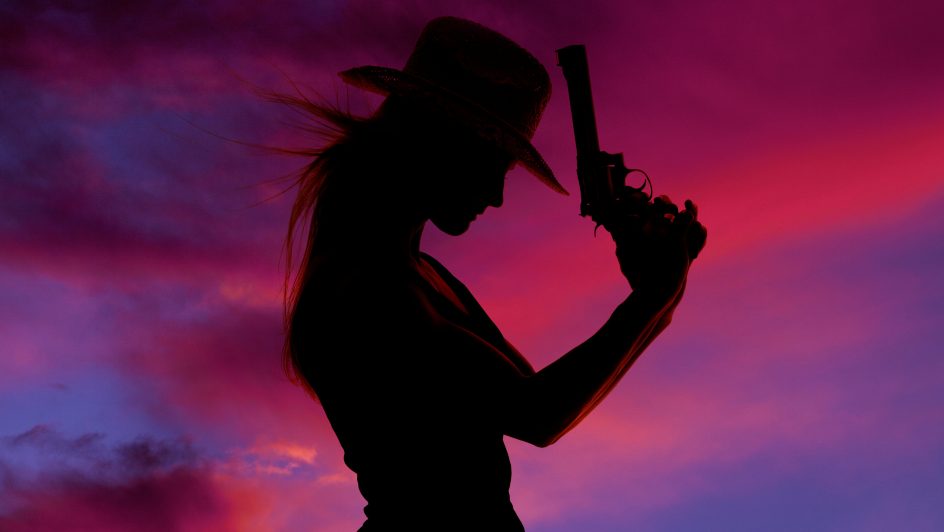 In the words of Uruguayan journalist, "History never really says goodbye. History says, 'See you later.'" Scenes from our pasts have a habit of repeating themselves, whether as memories in our minds, or as recurring events or situations in real life.
When they do, treat them as a friend or teacher, for they will help you understand the world better, shape your identity, and help you become a more well-rounded person.
On that note, have a look at these three events that went down in history on 3 November:
1926 – Annie Oakley Blows This Pop Stand (Euphemistically)
Today marks the 96th anniversary of the death of Annie Oakley, a champion markswoman and trickshot who gained fame for her incredible sharpshooting skills.
Born Phoebe Ann Mosey in Darke County, Ohio in 1960, Oakley was a mere eight-years-old when she began learning how to shoot. She'd tag along with her father when he used to hunt and trap animals – by the time she was 15, Oakley was supplying game to grocery stores, hotels and restaurants in Cincinnati, as well putting food on the table (she even helped her widowed mother pay off the $200 mortgage on the family farm).
In 1875, Oakley participated in a shooting contest that was arranged by a Cincinnati hotelkeeper who was impressed by her prowess: she was pitted against Frank E. Butler, a professional marksman 13 years her senior. The aim of the contest was to shoot 25 targets – Butler, amused by his opponent, shot 24 out of 25; Oakley shot them all. (And bagged an unofficial 26th target – she and Butler got married the following year).
In 1885, the couple were hired by William "Buffalo Bill" Cody to perform as part of his Wild West Show, and Oakley instantly became famous for her trickshots, from shooting cigarettes from Butler's lips to shooting cards, coins that she tossed in the air, and the flames of candles!
Well into her sixties, Oakley continued setting records with her sharpshooting abilities, as well as championed women's rights. On 3 November 1926, she died aged 66 of pernicious anaemia in North Star, Ohio; a heartbroken Butler would pass away 18 days later.
1928 – Flipping the Script
Up until 1928, the Turkish language was written by way of an offshoot of the Arabic alphabet in Turkey. 
Although Turkish – particularly Ottoman Turkish, the primary dialect of a country under the rule of the Ottoman Empire – had been written in other alphabets (Armenian, Cyrilic, Greek, etc), it was mainly written using a Perso-Arabic alphabet.
That's because Ottoman Turkish borrowed (and absorbed) a huge chunk of Arabic and Persian words and grammar, and so it was written in the Perso-Arabic script for a long time.
In 1922, the Ottoman Empire officially ended when the title of Ottoman Sultan was abolished; a year later, Turkey was declared as the independent Republic of Turkey. On 3 November 1928, the Perso-Arabic script was replaced by a new Turkish alphabet, one that was based on the Roman (or Latin) alphabet.
By the following year, all modes of public communication in the country had adopted the new alphabet, which continues to form the basis of spoken and written Turkish in its modern form.
1992 – "I Will Always Love You": From Cover to Classic
It's been 30 years since Whitney Houston released one of her most famous hit singles – so famous in fact, you wouldn't think it was a cover!
Arranged by David Foster as a soul ballad, "I Will Always Love You" was included on the soundtrack of the 1992 flick, "The Bodyguard", which starred Houston as a singer who falls in love with her bodyguard, as played by Kevin Costner.
"I Will Always Love You" was originally written and recorded by country singer Dolly Parton in 1973 for her thirteenth album "Jolene", and was released as a single in 1974. The following year, it was covered by Linda Rondstadt for her 1975 album, "Prisoner in Disguise".
In fact, it was Costner himself, who was one of the co-producers of "The Bodyguard", who suggested that Houston cover Parton's song for the soundtrack. Using Rondstadt's version as a template, Houston proceeded to perform Foster's arrangement.
With its iconic a cappella opening, its saxophone solo, and – of course – Houston's powerful, lingering notes, it became a hit among the masses. It topped the Billboard Hot 100 for 14 weeks; when Houston passed away in 2012, it went to #3 on the Hot 100.