entertainment
#TikTokTuesday – 10 January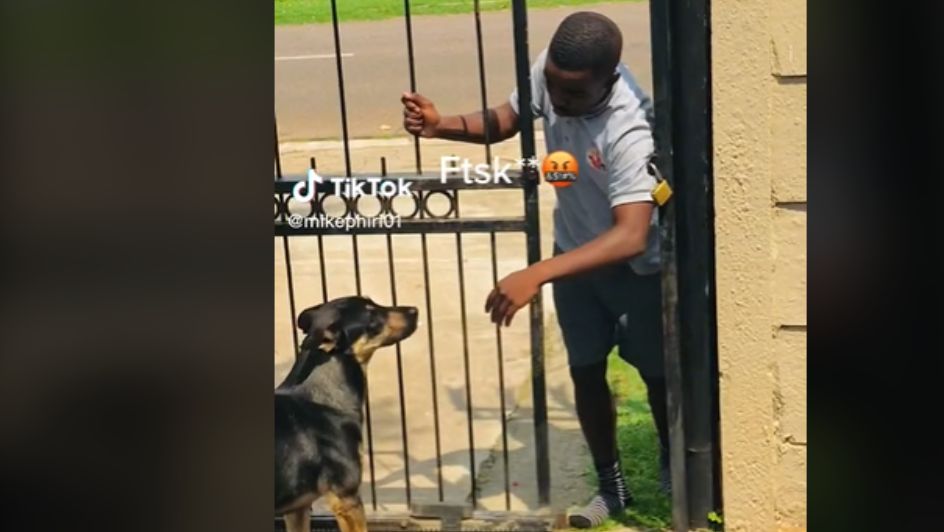 Tuesdays just got a whole lot more exciting! Take a look at the top TikTok videos that are trending in South Africa, Africa, and the rest of the world:
South Africa: DON'T RUN
We can all relate to this clip by @mikephiri01: showing up to your friend or neighbour's house and a dog's there to greet you at the gate. Sure, it might not bite, but you don't wanna stick around too long to find out!
Africa: Dogs Hit Different in the Jungle
Even George of the Jungle (AKA @realjosh2funny, a comedian hailing from Nigeria) is a little iffy when it comes to doggos.
In this skit, this guy tried to prove on a talent show that he could talk to animals from lions and tigers to hyenas – but a six-month-old security dog, though? Not quite up to the level of the hyena in terms of communication!
The World: Canine Car Caper
Meanwhile, in Mexico, this furry child accidentally locked her family out of the car. All hope seemed lost until her mother picked up a Yorkie, and that window rolled down faster than lightspeed. Who says jealousy isn't a good thing?