entertainment
#TikTokTuesday – 17 October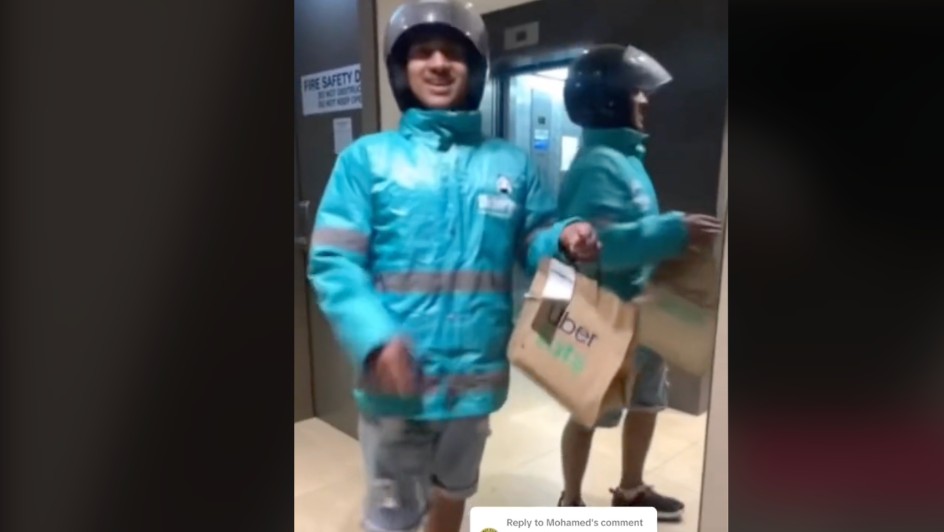 Tuesdays just got a whole lot more exciting! Take a look at the top TikTok videos that are trending in South Africa, Africa, and the rest of the world:
South Africa: Only in SA
Ah, the Free State. The only province in Mzansi where you apparently can't "park" (especially if you have an accident), but you can speed through a red traffic light in front of the cops. What a country!
Africa: Slapped the Sleep Out of Him!
Meanwhile, at a boarding school or college dorm somewhere in Kenya, this student is getting an early-morning wake-up call like no other. As if he doesn't have enough demons to deal with in class!
The World: No Bad Reflection on Uber Eats
@brit.baylis of Australia is living proof that some people have time AND money to carry out pranks.
Observe: every time an Uber Eats delivery man exits the elevator and approaches her "apartment door" to drop off her food, they walk into the angled reflection of it instead!
Great for laughs, but man, we're wondering if @brit.baylis will still be laughing once she sees her Uber Eats invoices …