news
To Boldly Go … Sleep in a Space Hotel Bed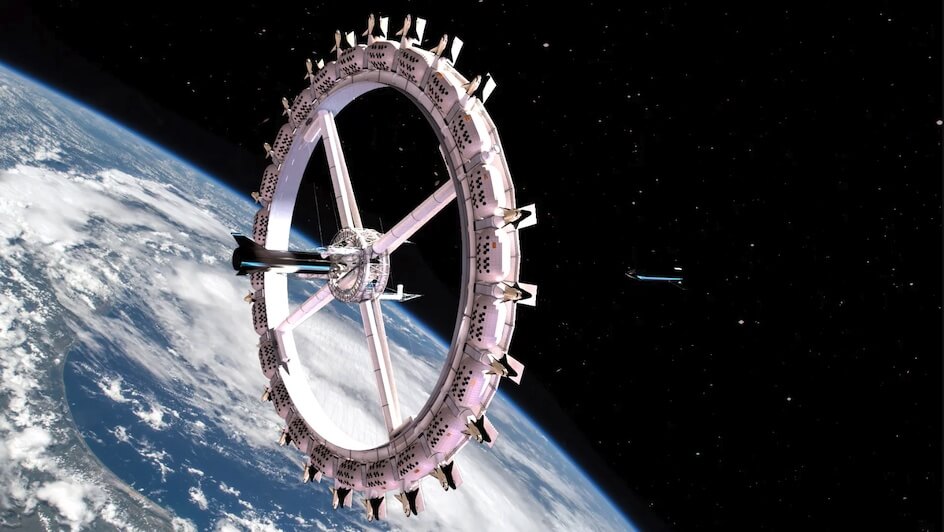 Science fiction is slowly becoming science fact, and now you can wake up to the future. Well, that is expected to happen in 2025, anyway, when the first space hotel opens its doors … or should we say airlocks?
United States-based firm, Above: Space Development Corporation (previously known as Orbital Assembly), is offering 28 customers a stellar experience: to spend a night or several days on their Pioneer Station, which has a grand opening in 2025.
In addition to Pioneer Station, the ambitious space development company also has plans for another space hotel, Voyager Station, which is expected to welcome bookings in 2027 and house 400 guests.
Their goal? To get ahead of the space tourism competition and operate a business hub that not only offers hospitality facilities but offices and retail outlets, too, and all within a controlled environment that has artificial gravity.
The stations' artificial gravity relies on a simple principle of Newton's bucket: as the building rotates, the physics behind the rotation provides a "comfortable" level of gravity, allowing everyday acts like showers, sitting down and eating.
Rhonda Stevenson, CEO of Above: Space Development Corporation, expects hotel stays to be anywhere between four days or to two weeks. While the price might be astronomical initially, the concept behind the two space hotels is to encourage further research and development into the technology to enhance orbiting platforms and thus reduce costs over time.
For those station views, who would not want to?
Image Credit: Source