news
Uganda: 3 Students Dead After Lorry Crashes into Classroom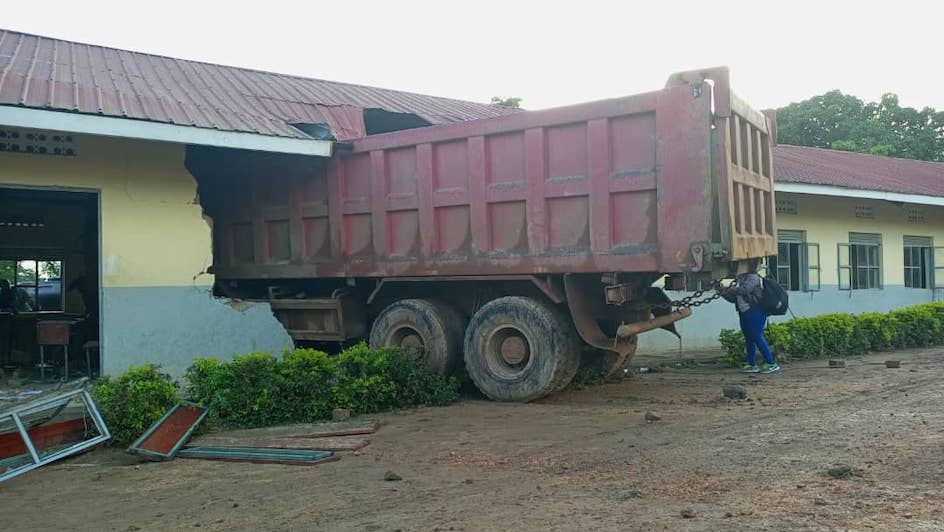 Three students have lost their lives after a truck crashed into their school situated just outside the Ugandan capital of Kampala.
Per reports, the lorry crashed first into the fenced perimeter of Kasak Secondary School (which is situated in Kanoni-Gomba, roughly 75 kilometres from Kampala) before smashing into the occupied computer laboratory on Tuesday afternoon, 14 March.
Head teacher Kefasi Katumba told a local publication that the 26-year-old driver allegedly lost control, which resulted in the vehicle destroying part of the building, killing three learners and injuring at least 18 others.
"We extend our deepest condolences to the families and friends of the deceased students. We share in their grief during this trying time. We pray that those injured get out of danger," Katumba lamented.
The driver has since been arrested and will assist in the crash's investigation.
Kasak Secondary School's management has permitted students to return home until next Monday, 20 March to recover from the tragedy, while learning will be put on pause during this time.
Image Credit: Source