soccer
Victorious Man U Claim Carabao Cup Title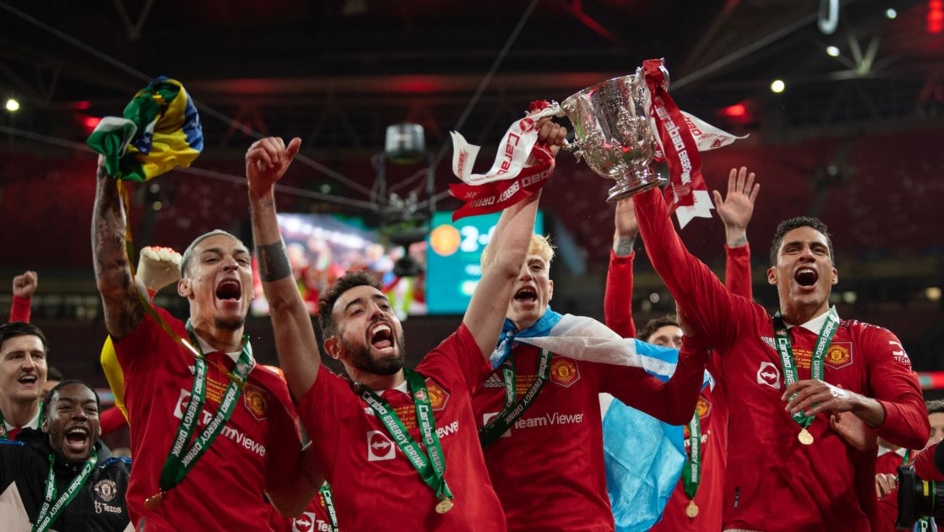 Proud chants of "Glory, glory Man United" could be heard throughout Wembley Stadium in London, England after their impressive 2-0 Carabao Cup victory over Newcastle last night, Sunday 26 February.
Midfielder Casemiro scored United's first goal at the 33-minute mark with an impressive header from a free kick by his team-mate, centre-back Luke Shaw. After a quick, two-minute VAR review, it was declared that the goal would stand.
Just six minutes later, midfielder Marcus Rashford earned the second and final goal of the game with the help of some quick footwork by his team-mate, striker Wout Weghorst.
The win granted the Red Devils their first trophy since 2017, with manager Erik ten Hag whipping out some impressive dance moves to celebrate the occasion.
Ten Hag spoke about his players' team spirit in the post-match press conference, saying: "The moment [things get] difficult, they help each other out …. It is the best a manager can get."
The distracted Man United manager was spotted leaving the media room without the coveted Carabao trophy before he was called back by the press to retrieve it. "I'm already onto the next cup," he joked as he picked the silverware up.
Image Credit: Source