soccer
West Ham Avoid Defeat in 2-2 Draw with Arsenal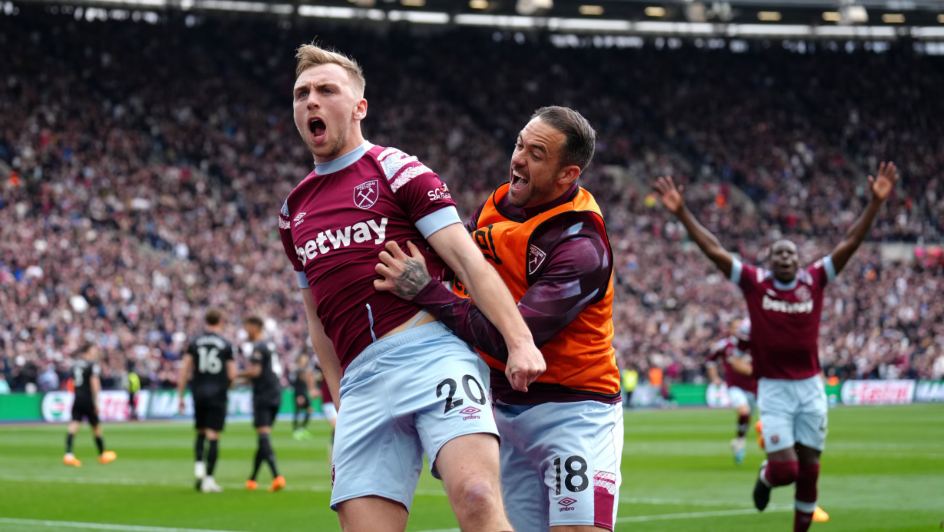 West Ham United clawed their way back from imminent defeat in their nail-biting English Premier League match against Arsenal on Sunday, 16 April.
The Hammers were praised by their former defender, Matthew Upson, for their "strength, character and discipline" in the 2-2 draw at London Stadium in England.
Arsenal opened the scoreboard early into the match, as striker Gabriel Jesus – who was assisted by defender Ben White – claimed the first goal just seven minutes in. A mere three minutes later and the Gunners claimed their second point as midfielder Martin Ødegaard was left unattended by his rivals and was able to take a sneaky shot.
Hammers striker, Saïd Benrahma, was able to bring his team onto the scoreboard with a penalty kick at the 33-minute mark, bringing the match to 1-2.
The two teams battled it out into the second half, where Arsenal were awarded a penalty shot due to a handball penalisation for West Ham's Michail Antonio at the 51st minute. Striker Bukayo Saka took the free shot for the Gunners but missed.
Three minutes later, striker Jarrod Bowen levelled the field for the Hammers by scoring their second goal.
Both Antonio and Jesus came close to breaking the tie for their respective teams but neither was able to do so before the final whistle.
Image Credit: Source