news
Woman with Bionic Arm Shares Her Life's Story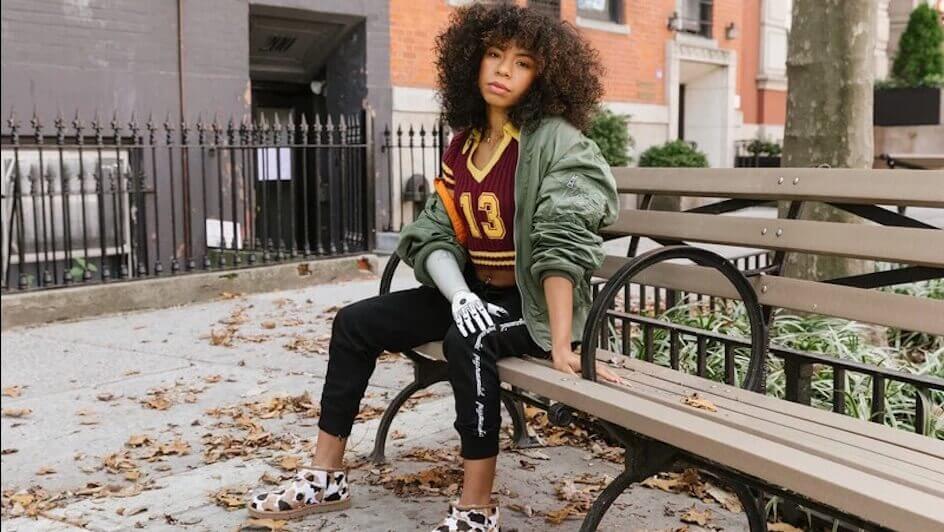 Kayla Maria G seems like your typical native New Yorker, but she has one major difference from the rest of the populace: she has a bionic arm.
The model and dancer was born with amniotic band syndrome – whereby fibrous bands within the amniotic sac get wrapped tightly around the fetus or limbs, cutting off blood flow and preventing a body part from growing – which left her without a fully developed right arm.
The birth defect has done little to slow down Maria as she has amassed a significant following across social media, especially on TikTok with nearly 140 000 followers, with videos showing her day-to-day life – such as shaking hands and lifting weights at gym – with a robotic appendage.
Her myoelectric prosthetic operates by sensing the muscles in her arm, rather than signals sent from her brain. It has eight grip settings, but even when she operates it correctly, the limb still struggles to read her movements, while the thumb also requires manual manipulation.
Maria has modelled for big brands such as Tommy Hilfiger, Nike, Savage X Fenty, Pretty Little Thing, Ugg, Adidas and plenty more. Coupled with her friendliness and sense of humour, she has become quite an inspiring individual for those who are "limb different."
Image Credit: Source