entertainment
Angelina Jolie Shares Family Photos From Cambodia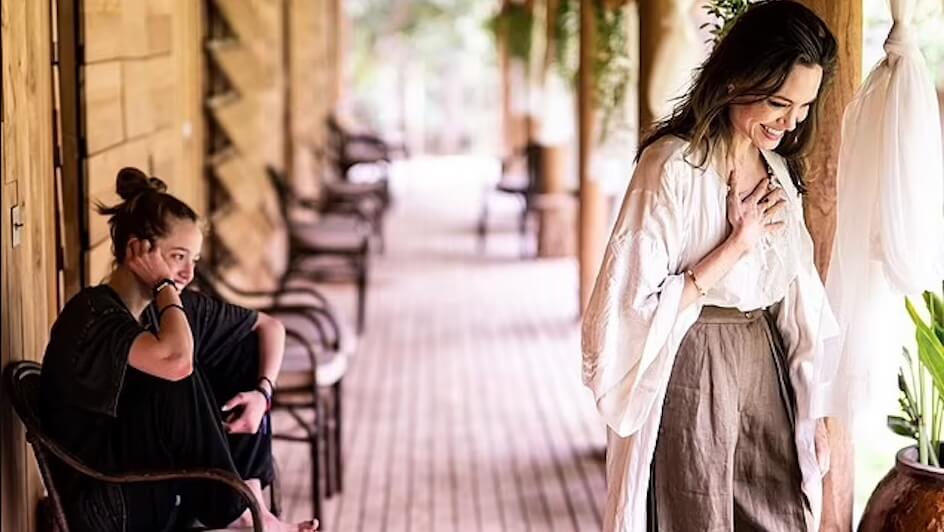 Angelina Jolie is currently visiting Cambodia for charity work, but that hasn't stopped her from enjoying a quiet family moment or two.
The 46-year-old actress is a special envoy to the United Nations High Commissioner for Refugees (UNHCR), and started the Maddox Jolie-Pitt (MJP) Foundation to support humanitarian efforts in the Cambodian region.
Jolie took to Instagram on Wednesday, 23 February, to share photos of her trip to the southeast Asian country.
One photo shows a tender moment of her grinning while her daughter, 15-year-old Shiloh, sits barefoot on a chair nearby and flashes a smile of her own.
The heartfelt caption reads: "A few days in Cambodia among the warm local people, and I feel my soul is recovering. This has always been a special country for me and our family."
The rest of the caption briefly mentions the MJP Foundation's conservation and education efforts in the Samlot district, situated in western Cambodia, while also providing an online link to the foundation.
While filming the 2000 action-adventure film "Lara Croft: Tomb Raider", Jolie noticed the plight of the Cambodian populace and joined the UNHCR. In 2002, she adopted her eldest son, Maddox, when he was barely seven-months-old; a year later, she founded the non-profit organisation named after him.
Image Credit: Source