soccer
Dan Malesela Abdicates Royal AM Coaching Throne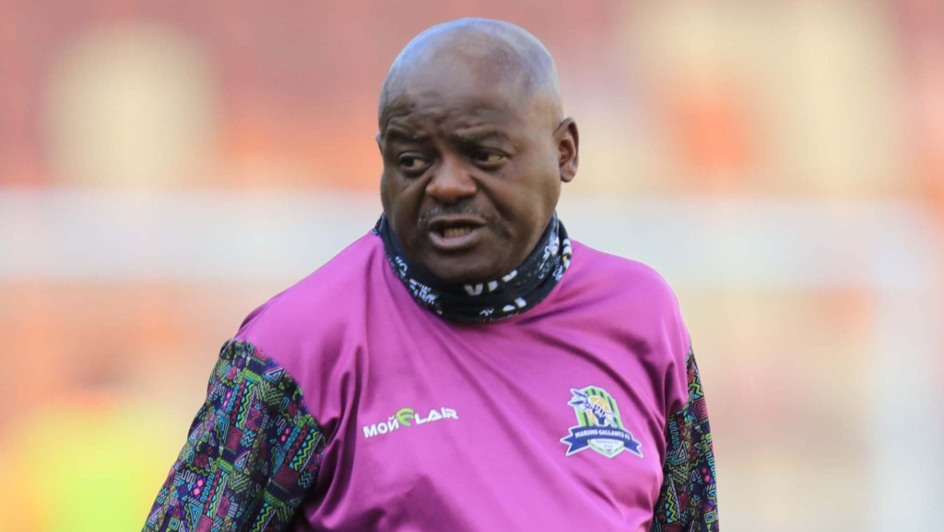 Dan Malesela has cut his three-month coaching stint at Royal AM short in order to return to Marumo Gallants FC.
Back in July, Royal AM revealed that Malesela would serve as a co-coach alongside Khabo Zondo and Abram Nteo. Now, Thwihli Thwahla are occupying a decent fourth place on the DStv Premiership rankings, thanks in part to the trio.
However, as of Tuesday, 20 September, the 57-year-old is back in Gallants' camp as their head coach.
"His appointment follows the resignation of French-Moroccan coach Romain Folz earlier this month," a statement from the club reads. "The role is a familiar one to Malesela. He led the Gallants as head coach prior to the expiry of his contract earlier this year. Coach Malesela will officially take over the reins from today."
Per comments from Chairman Abram Sello, the Limpopo-based outfit are looking forward to "upcoming games with much anticipation, and a positive outlook" now that Malesela is back at the helm.
Here's hoping he can turn their fortunes around, as Gallants are currently sitting in 16th (last) place on the rankings with a measly six points.
Image Credit: Source