entertainment
Hollywood Walk of Fame Unveils Tupac Star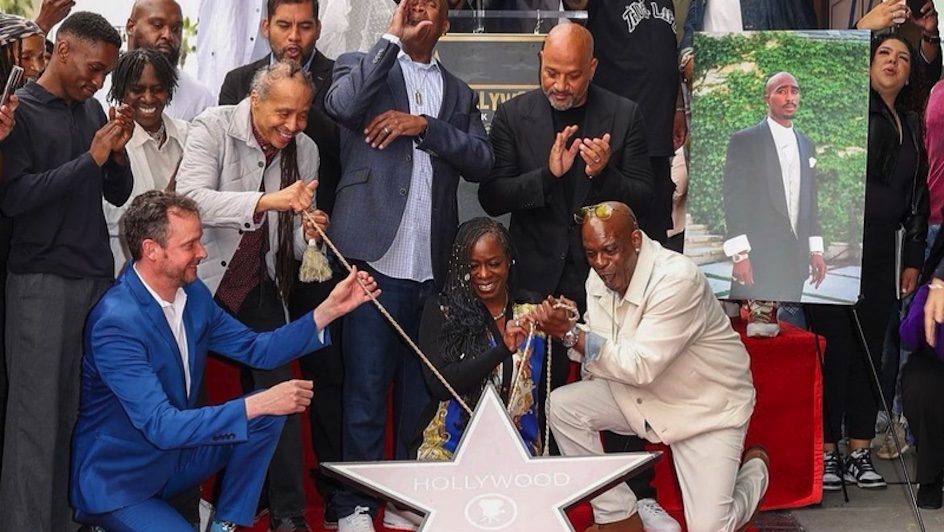 The Hollywood Walk of Fame has dedicated its latest star to the late iconic rapper and activist, Tupac Shakur.
The 25-year-old "California Love" hitmaker was gunned down in a drive-by shooting along Las Vegas Boulevard on 7 September 1996. He died five days later in hospital from respiratory failure while on life support.
Now, nearly three decades later following that fateful night in Las Vegas, Nevada, he has been posthumously honoured with the landmark's 2 758th star.
On Wednesday, 7 June, the legendary musician's half-sister, Sekyiwa "Set" Shakur, received the accolade during a ceremony hosted by radio personality, Big Boy, who talked about the extensive legacy of the former West Coast rapper.
Set gave a moving speech dedicated to her brother, saying: "It fills my heart with honour to stand here today and represent the Shakur family. Tupac knew deep down that he was always meant for something great."
"Today, we aren't just honouring a star on the sidewalk; we are honouring the very essence of a person who fearlessly pursued his dreams and fought to turn them into reality," Shakur's proud sister continued. "This is Tupac's moment – the culmination of years of dedication and passion."
Image Credit: Source