soccer
Luis Díaz's Father Released From Captivity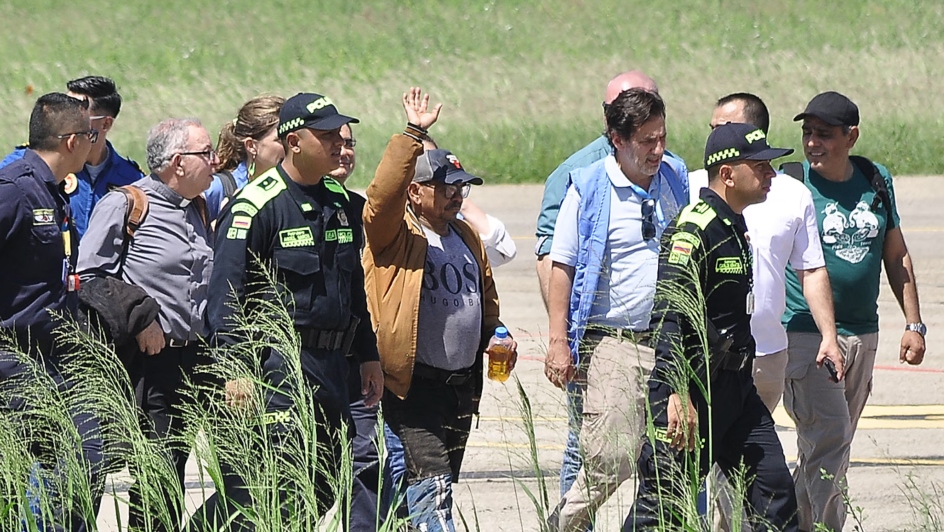 The father of Liverpool winger, Luis Díaz, was officially released yesterday, Thursday 9 November, after being held captive for 13 days by left-wing Colombian rebels.
Luis Manuel Díaz and his wife, Cilenis Marulanda, were kidnapped in the family's hometown of Barrancas, Colombia on 28 October by members of the National Liberation Army (ELN). Fortunately, Marulanda was rescued within a few hours, but the process of recovering the father of the 26-year-old footballer took longer.
Negotiations between local authorities and ELN began on 2 November, and ended with the captive being handed over to representatives of the United Nations and Catholic church in an undisclosed wooded area, nearly two weeks after the ordeal began.
According to the local authorities, Díaz was in a good state of health, with no signs of mistreatment; however, he will undergo a medical examination before he can reunite with his family.
"We are delighted by the news of [Luis Diaz's] father's safe return and we thank all those involved in securing his release," the Reds tweeted from their official account shortly after the news broke.
"It looks like Lucho [Díaz] is really happy, [giving] thumbs up all the time," Liverpool manager, Jürgen Klopp, later said during a press conference ahead of the team's match against Toulouse last night.
Image Credit: Source