news
South Africa and Kenya Go Visa-Free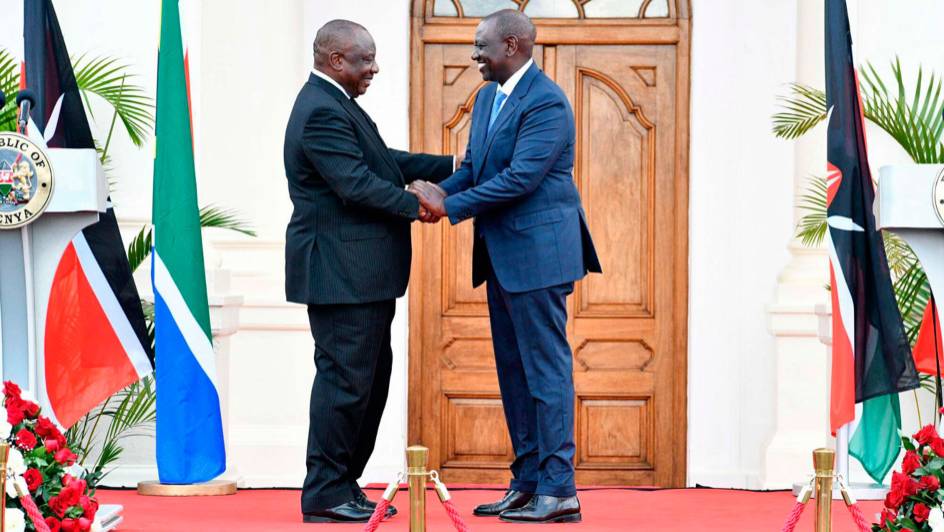 The presidents of South Africa and Kenya – Cyril Ramaphosa and William Ruto, respectively – have agreed to a "visa-free" system between the two countries, which will be implemented as of 1 January 2023.
The two heads of state made the announcement on Wednesday, 9 November, at the State House in Nairobi, Kenya, during Ramaphosa's first official two-day visit to the country.
Currently, South Africans don't require visas to enter Kenya. Kenyans, on the other hand, are charged for the visa application and must provide proof of sufficient funds as well as return flight tickets simply to enter South Africa.
The new agreement will allow Kenyans to visit South Africa visa-free for a maximum of 90 days annually. A "return policy" has also been put into place if any immigration laws and regulations are breached.
"Kenya considers South Africa a strategic ally and we are committed to building stronger economic ties between our nations," President Ruto said as the agreement was announced.
In light of the new visa policy, trade ministers within both countries have been instructed to analyse and address any barriers that may hinder new trade agreements moving forward.
Image Credit: Source